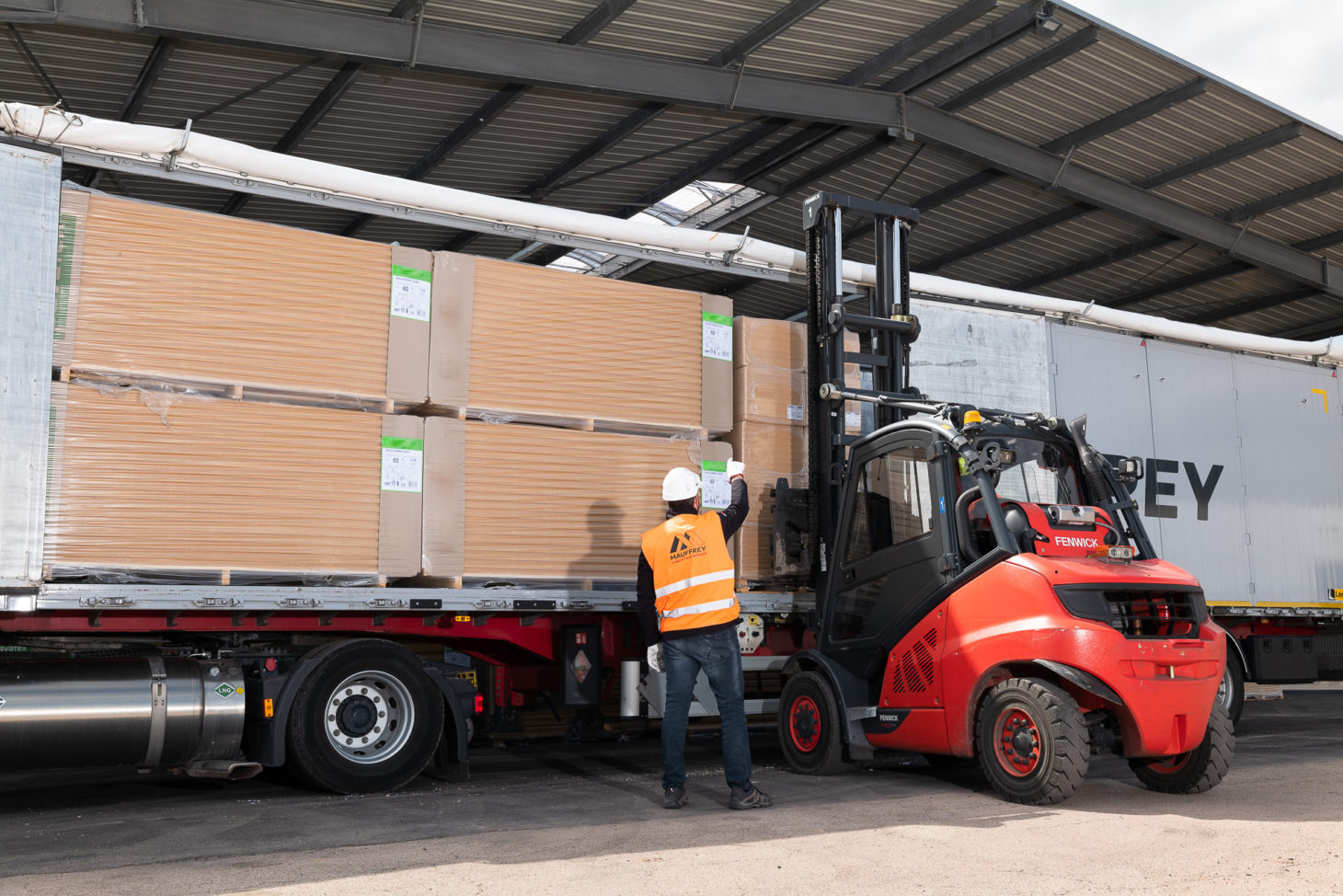 The Mauffrey Group: your production logistics partner
Service to industries: Mauffrey's experts have the know-how
Beyond transportation, the Mauffrey Group offers support for your production logistics. Physical flows, information flows… our role is to coordinate your production line upstream and downstream: reception and unloading of container trucks or wagons, quality control of received cargo, supply of machines, evacuation of production, carrier scheduling management, loading, etc.
The Mauffrey Group: service to industries – complementary expertise
We put our expertise in industrial logistics and logistics outsourcing at your service. By entrusting this activity to the Mauffrey Group, you can focus your attention on your core business. Whatever your sector of activity (construction, quarry, industry, distribution, etc.), the Mauffrey Group offers a range of adapted services and equipment: forklifts, loaders, crusher, bagger, WMS, etc.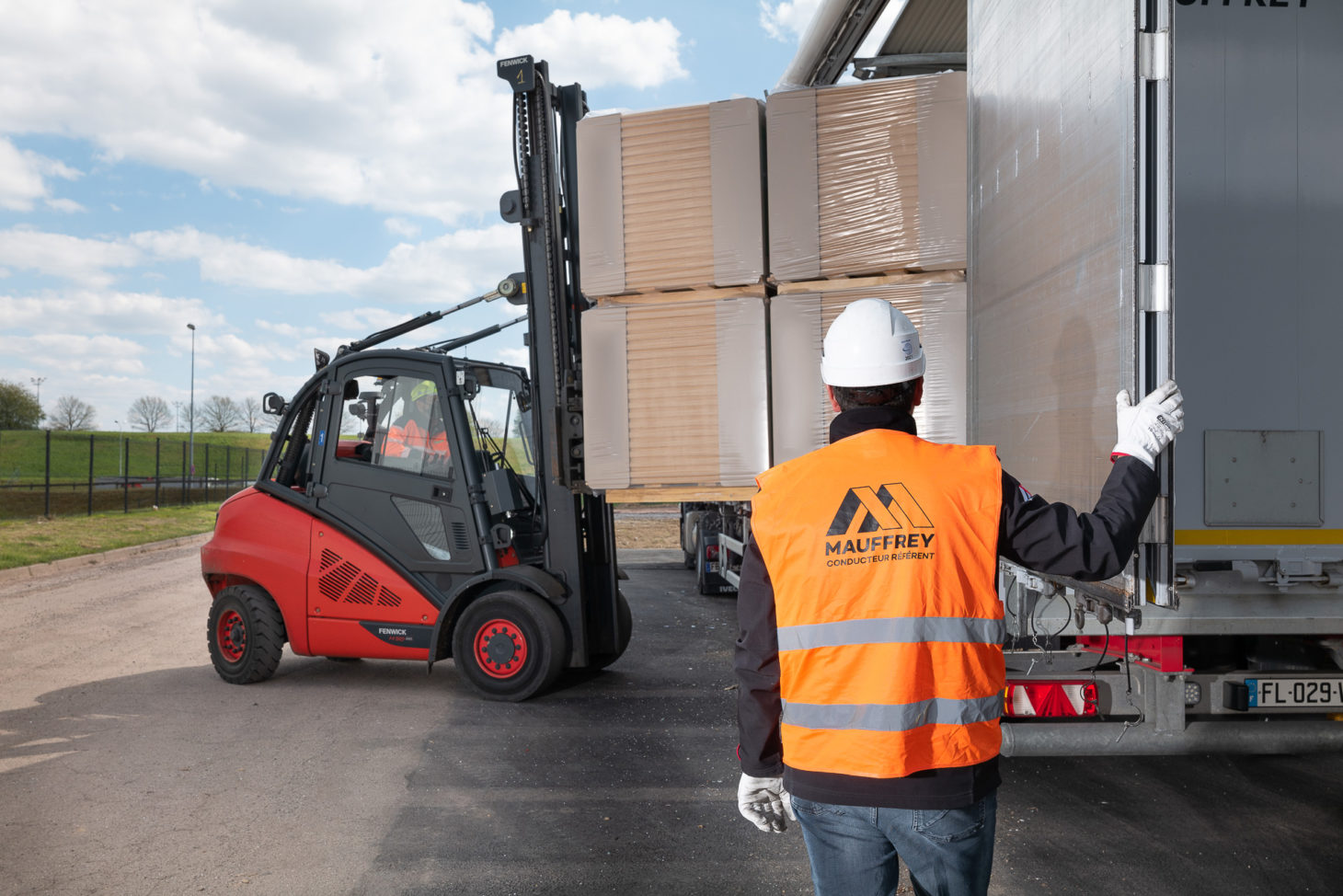 Know-how adapted to the specific requirements of service to industries
Production logistics can be completely outsourced and managed by the Mauffrey Group so you can focus on your key projects. Our teams are regularly trained on compliance with safety protocols specific to your sector of activity and the sites on which they operate.
Our transport and equipment services